SEXUAL AND REPRODUCTIVE HEALTH
Adolescents are the future generation. Unfortunately, adolescence is a vulnerable age for susceptibility to many health issues such as reproductive tract infections due to improper menstrual hygiene, sexually transmitted infections (STIs), human immunodeficiency virus (HIV), unexpected pregnancies from the lack of awareness about contraceptive practices, and no proper guidance about sexual health (Mamilla & Goundla, 2019). 
The FCFA Sexual and Reproductive Health Program aims to address and dismantle stigma, harmful norms, and socio-cultural practices surrounding menstruation to improve girls, women, and others who menstruate's experiences of menstruation and to enable gender equality. The program also strives to increase awareness among adolescents about sexual health and wellness.
HIV/AIDS PREVENTION PROGRAM
We offer free rapid HIV/HCV Testing, linkage to HIV medical care and other wrap-around services.

The FCFA "Connect 2 PrEP Program" links individuals at high-risk for HIV acquisition to partners offering pre-exposure prophylaxis (PrEP) within Maryland.

We also provide education and resources on HIV and STI prevention.
Click on this link by the Centers for Disease Prevention and Control to learn more about PrEP. Additionally, if you are looking for a PrEP provider in Maryland, click here to get more information.
MENSTRUAL HYGIENE AND SEXUAL HEALTH AWARENESS 
INITIATIVE
We educate adolescents and adults in low resource settings on proper menstrual hygiene and sexual health, while providing needed sanitary kits, educational resources and referrals to safe and effective contraceptive services.
Girls in rural and poor urban communities and humanitarian crisis settings are less likely to be able to access and/or use menstrual products to manage menstruation, and often lack access to soap, safe water and functional and secure toilets/latrines with mechanisms for private disposal of used menstrual products— (Plesons et al., 2021).
These challenges have immediate and longer-term consequences for girls in relation to their confidence and self-efficacy, their ability to participate in day-to-day activities such as education and employment, and their health and wellbeing.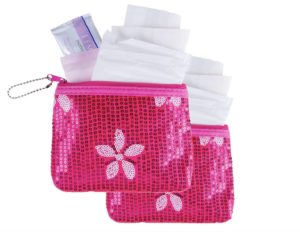 In addition to promoting food security for school-aged children through FCFA's newly launched @mealsforkidzinitiative , we are partnering with local organizations in rural areas of Nigeria to promote the menstrual health and hygiene of adolescent girls and solve menstrual poverty through a deliberate approach.